Posted by Outdoors Ramsey on 30th Sep 2021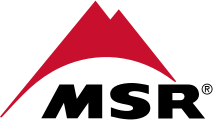 Comes to

MSR one of the global leaders in outdoor equipment & accessories.

MSR strives to leave an increasingly positive handprint on the world in which we create and use our outdoor products, and our Manufacturing and Social Responsibility Report outlines our responsible actions to date and path for the future. We are committed to minimizing the social and environmental impacts of our products, suppliers and operations through better materials, safer chemicals and smarter packaging.

The cook sets, water purification systems and accessories will now be available online and in-store at Outdoors Ramsey.

Today, many MSR products are still hand-built on manufacturing lines just a floor below where we concept them.
And we're still driven to engineer gear for those who believe a trusted companion can be as simple as a 20-year-old stove that burns strong on family backpacking trips, to a water filter that provides the safe hydration needed to fuel the greatest expeditions into the farthest reaches of the globe.