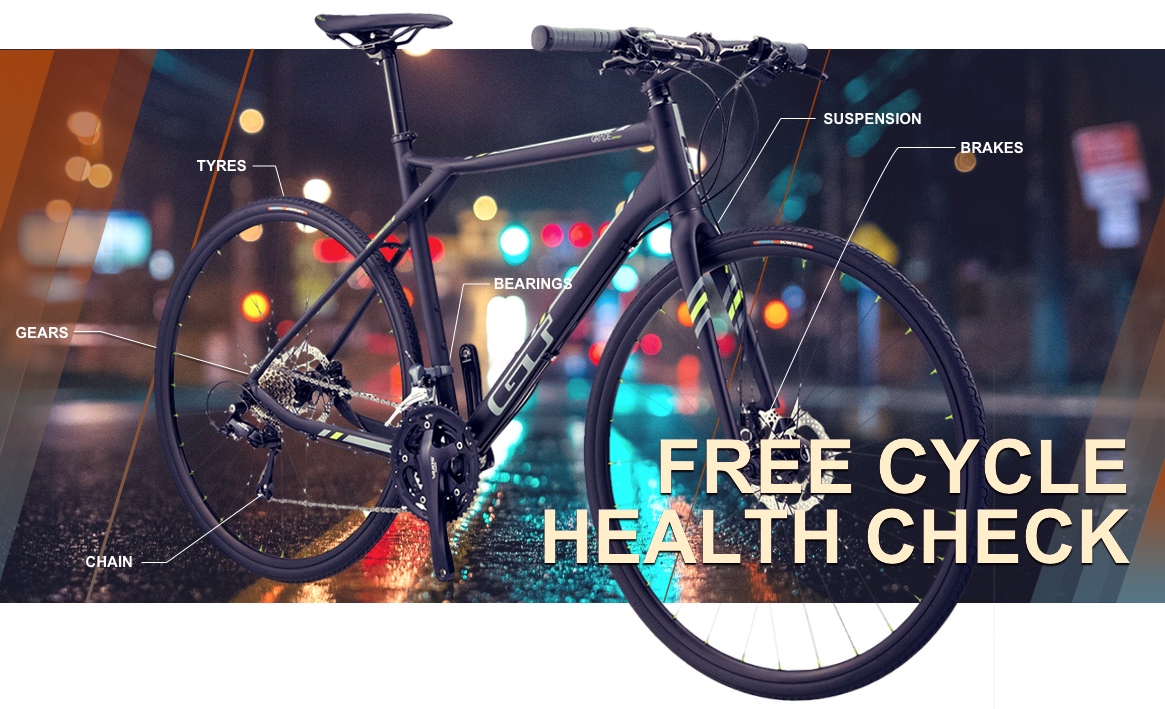 What we will check/do
SUSPENSION
BRAKES
CHAIN
GEARS
BEARINGS
TYRES
NUTS & BOLTS
GENERAL LUBRICATION
Whether you get out on your bike once a month or every day, your bike still needs maintaining.
The more you cycle the more wear and tear you put on the bike, the less you cycle your bike components are prone to seize, corrode or deteriorate.
Here at Outdoors Ramsey we will give the care and attention your bike deserves.
We are offering a FREE cycle health check to ensure you have transport fit for the roads.

FREE Collection & Delivery
We are are offering free collection and delivery within the Ramsey area.
The 'Free Health Check' applies Island wide, additional collection and delivery fees may apply elsewhere.

Your bike will be collected before 10am on the arrange day and will be delivered before 7pm on the same day.
Additional Work
If your bike requires any extra maintence we will contact you prior to carrying out any work, with quotes and timescale.


There is no limit to how many cycles can be collected per house hold, business or school.
Outdoors Ramsey is not liable for any security of any bike(s) while being collected or delivered at properties.
You will be contacted within 24 hours upon recieving your booking request.
The health check applies to road bikes, race bikes, mountain bikes, kids bikes, trikes and eBikes.