Brave John's E2E Challenge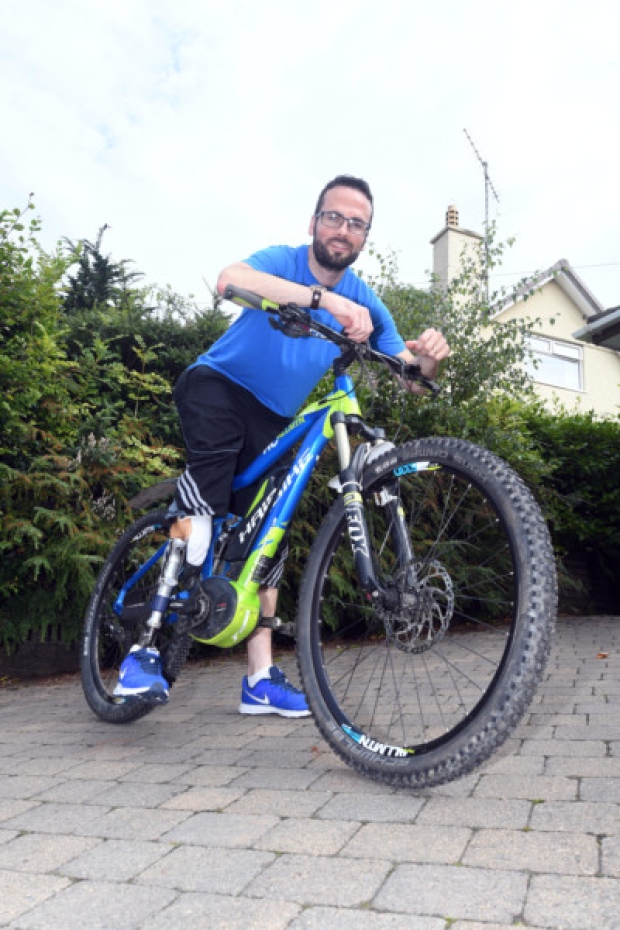 John Fulton will make a bit of history when he takes to the startline of Sunday's Manx Telecom End2End Challenge.
It is believed the 32-year-old from Douglas will be the first person with one leg to tackle the annual event.

John, who will wear his a prosthetic leg for the event, has been given special dispensation by the organisers to use an electric mountain bike: 'Usually eBikes are not allowed but, as I have one leg, the organisers are letting me take part.

'As far as I am aware I will be the first one-legged rider to take part and hopefully finish in a half-decent time.

'I am doing the race on behalf of the Manx Workshop for the Disabled, mainly to raise awareness of it.

'They actively try to rehabilitate disabled workers back into the workplace by offering them a role at the workshop in whichever area they think they best fit - be it crafts, woodwork or even office work).

'By doing this the aim is to give disabled workers the confidence to work in a structured environment, with the ultimate aim to get them back into the 'normal' working environment.

'Outdoors Ramsey are also helping me as they have organised for me to borrow a spare battery for my bike from the makers Haibike.
'Without Outdoor Ramsey's help and the spare battery I wouldn't be able to do it at all.'

John has always been a keen cyclist, but it's only since he got his eBike that he's been able to consider doing an event like this weekend's: 'I've been cycling since a very young age but because of the obvious disability I have been restricted to doing the downhill section of rides with my friends.

'Since I purchased my new bike though it's given me so much freedom and now I can do all the rides that my friends do and more. I am now always first to the top, which I will never get tired of after years of being the one lagging behind!'

'Training has been hard but is going well. I've been training for the last six months for this on the bike and also on a turbo trainer. I'm on Strava and my times on certain climbs are very competitive so I think I am capable of a sub-five hour time all being well.'

John is number 584.